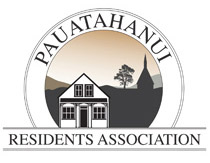 Services
Emergency Services
In an emergency dial 111 for Police, Fire or Ambulance
For non-urgent calls to Police, dial 105. This service is to report any situation that does not require immediate Police or Emergency Services attendance. Reports can also be made online at 105.police.govt.nz
As part of emergency preparedness
Know your

Rapid number

Ensure your Rapid number is easily visible

Ensure that fire and emergency service vehicles have clear access

Fire and Emergency NZ provides a rural fire safety checklist at
Rural home fire safety checklist
Remember that Emergency Services can only help if they can get to properties safely. This means that driveway access needs to have a 4 metre width and 4 metre height clearance for emergency service vehicles. To maintain this access trees may need to be regularly trimmed along driveways.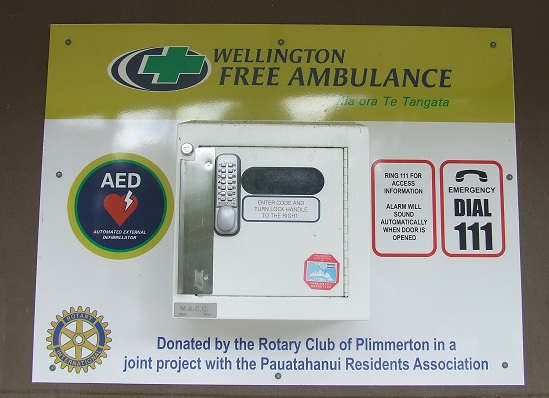 Defibrillators
An Automated External Defibrillator (AED) is available at the Lighthouse Cinema.
This AED is in an external cabinet accessible 24 hours/day. The combination lock number is available by phoning 111
There are other AEDs in Pāuatahanui at
Judgeford Golf Club, 328 Paremata Haywards Road

The Morgans' Golf Retreat, 332 Paekakariki Hill Road

BRANZ, 1222 Moonshine Road
The sites for these AEDs may not always open but further information on accessing them can be found on the AED locator website AED Locations
Disaster management
Disaster management is coordinated by the Wellington Region Emergency Management Office - WREMO. General emergency information is provided through the WREMO website. www.wremo.nz
For Pāuatahanui, the Pāuatahanui School is the Community Emergency hub (formerly known as a Civil Defence Centre). There is a published guide for setting up the hub up and operating it.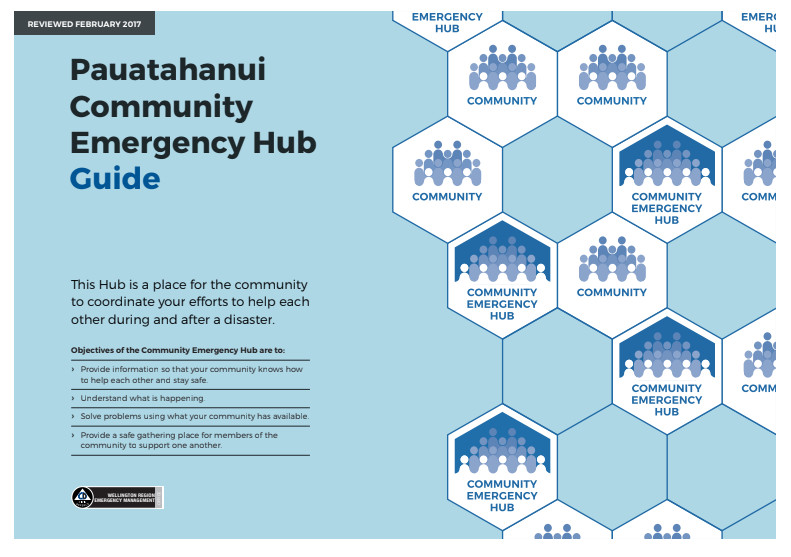 Pauatahanui Community Emergency Hub Guide
WREMO also has a plan for restoring utilities, services and transport links
Lifeline Utilities Restoration Times
The Community & Public Health (CPH) guide provides information about the quantities and products to use for treating drinking water in emergencies.
Storing drinking water for emergencies.pdf
Neighbours
In a rural community such as Pāuatahanui, neighbours can be the best source of assistance in an emergency. Take the time to meet the neighbours, join a neighbourhood group or a road group, share contact information and information on resources such as tractors, chainsaws, emergency access, even firewood availability. Sharing equipment and resources helps create the community networks needed in emergencies.
Wandering Stock
Roaming animals can be dangerous and may create problems for road users and neighbours, and landowners may be found liable if wandering animals cause an accident.
If there are stock on the road and they are a possible risk to road users call *555
If there is no obvious place where they have got out or if it is not safe to move them, contact Animal Control at Porirua City Council on 04-237 5089
If the stock are not causing a danger to themselves or road users, check to see if there is an obvious place from which they have escaped, for example, an open gate or broken fence. If safe to do so, return the animals to the nearby paddock and let the landowner know.
Alerts to locals about wandering stock can be posted via one of the local Facebook pages:
Pauatahanui Community Page
Pauatahanui Neighbourhood Group
Contact can also be made to the SPCA on 04 389 8044
Lighting a Fire
When wanting to light an open fire it is essential to check whether a permit is needed or if there are any conditions for lighting the fire that must be taken into account. Obvious concerns are wind conditions, levels of recent rainfall and the potential for smoke travel across neighbouring properties. Fires burning for long periods of time need to be monitored. At the end of burning, any ashes must be dampened down and checked to ensure there are no embers that could reignite. Note that burying embers may NOT put out the fire completely. Fires can burn underground for extended periods of time and can reappear unexpectedly, especially in dry conditions.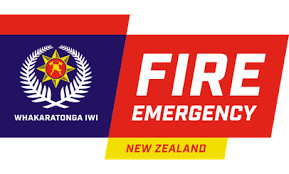 All of these matters are covered by Fire & Emergency NZ, through their website
Entering an address on the website will provide information on the local conditions and whether a permit is required. There is a quick, easy option for applying for a permit or for registering fires if they are large, even if a permit isn't needed. Registering will help to prevent unwarranted emergency calls about a fire.
Rural mail - Rural Delivery
Rural Delivery is a service which needs to be applied for / enrolled into - it does not come 'as of right' to rural properties. For new house builds or property subdivisions, the mail contractor will likely advise of the need to apply to join when a new letterbox is installed:
https://www.nzpost.co.nz/personal/receiving-mail/rural-delivery#apply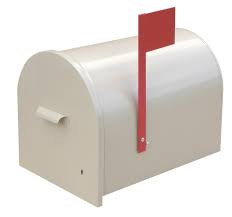 NZ Post provides a detailed guide on the rural delivery service covering how to apply for the rural delivery service, whether delivery can be made to a gate or to an aggregated delivery point and where to position a mailbox.
There are specific guidelines for the positioning of mailboxes. Not only does it make the postie's job so much easier if these are followed but NZ Post can refuse to deliver if the mailbox is not accessible:
The postie will also collect mail from rural mailboxes as long as the mail has the correct postage attached with the flag on rural letter boxes used to indicate there is mail to be collected.
The current rural posties are Derry & Nic Horgan ph 027-643-3206
Rapid Numbers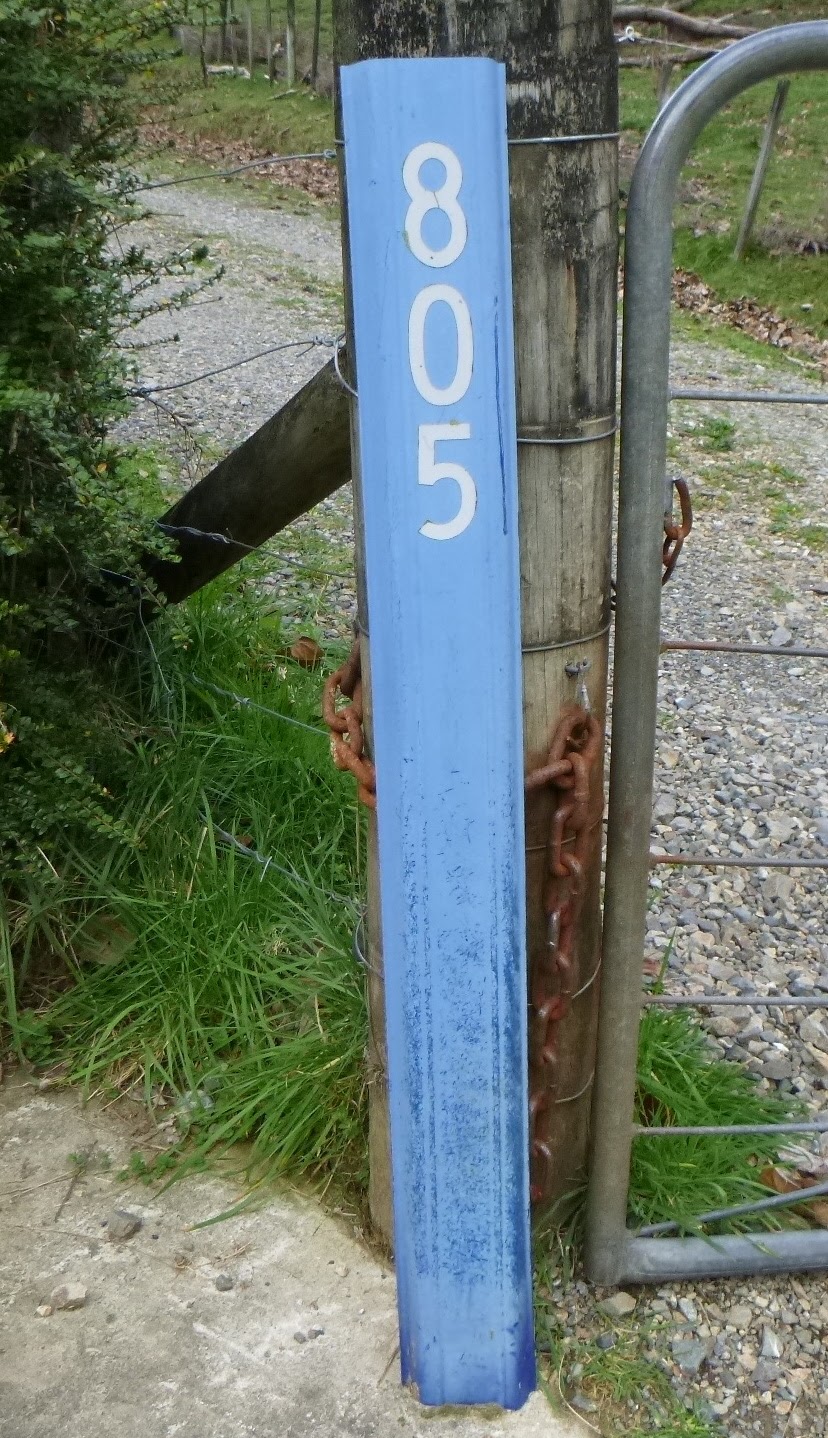 The Rural Address Property Identification (RAPID) system is a standard numbering system for rural properties in New Zealand. Emergency services use the RAPID numbers so they can quickly and accurately locate rural properties.

When issuing a subdivision or building consent, Council assigns the property a number based on the distance to a property entrance from a clearly defined reference point, usually the beginning of the road on which the property is located. It is calculated by the distance in metres from the reference point, divided by 10.
On entering the road, emergency services know exactly how far, and on what side of the road, the property is. A stick or plate with the allocated RAPID number should be attached to a gatepost or other visible point at the entrance to the property where it can be easily seen from the road.
Property owners must provide the road name along with their RAPID number when contacting the emergency services. It is the property owner's responsibility to make sure they have a RAPID number and to ensure that it is visible from the road.
Internet Services: Broadband, wireless, fibre, copper line
Wireless broadband
Wireless rural broadband provides a generally good quality service across a network of local towers. The towers require line of sight so something as simple as trees in the wrong place can disrupt the signal. Wireless broadband capacity is allocated via subscription accounts, e.g. to Farmside, and is not unlimited. In times of high demand, wireless capacity may be reduced to ensure at least some connectivity to all subscribers.
Broadband via fibre and copper
In rural districts such as Pāuatahanui, fibre cable is used to upgrade connections to roadside distribution cabinets, from which the information is then sent via copper cable to individual homes. While there may be a fibre cable going past a property, at the present time it is not connected to rural properties at an individual level. However the addition of fibre has significantly improved rural broadband provision via the copper network.
Entering an address into the National Broadband Map will show which of fibre, cable, wireless, ADSL & VDSL are available in a particular area
If a rural property is not able to receive any of the above services, then subscribing to a satellite provider may be the only option for internet and phone connection.
Rubbish & recycling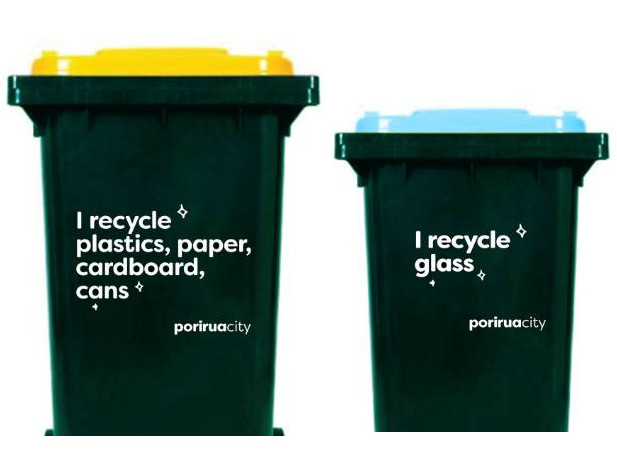 Porirua City Council provides a weekly rubbish collection and fortnightly recycling collection. Collection will only be for rubbish in the Council prepaid bags or Council-provided bins. Rubbish bags can be purchased from the Council offices or local supermarkets, and charges for using the recycling bins are included in a property's rates bill. Some local roads have collection points for rubbish rather than bags being picked up at individual properties.
If the rubbish or recycling service is not being collected from a property, or to find out about collection points, contact Porirua City Council ph 04-237 5089 or email Enquiries@poriruacity.govt.nz
The Council website has a calendar for collection days and times
There is also information available on what can be placed in the bins.