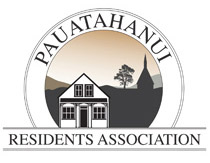 Pāuatahanui Water Catchment
An objective of the Pāuatahanui Residents Association is to "promote the advancement of environmental protection or improvement to its rivers and waterways, with particular emphasis on the Pāuatahanui Inlet." PRA already supports Pest Free Pāuatahanui and would now like to support a Water Catchment community.
"A catchment community is a group of people, who identify with a geographical area, working together to take actions towards a common vision. This vision is based on a healthy environment – from water quality to biodiversity goals."
To gauge the level of interest in forming a catchment community, we conducted a survey. There were 29 respondents and a summary of the results in available here . The results of the survey did highlighted topics that people are wishing to know more about. We are currently working on a plan for workshops and other ways of providing relevant information on freshwater management which we hope to get underway early in 2022.
We have now set up a Facebook page for sharing information
If you have any questions regarding our catchment community, then please email us