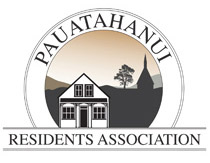 Transmission Gully Motorway Impacts
The Pāuatahanui Residents Association has become aware that a number of residents are experiencing higher than expected noise levels from the new motorway.
On 7 & 9 June 2022 PRA hosted meetings regarding the Transmission Gully motorway. Meeting with the representatives from Waka Kotahi and Transmission Gully were 26 residents from Paekakariki Hill Road, Bradey Road & Mulhern Road and 20 residents from Flightys Road.
Concerns expressed were primarily in relation to noise from the road that was above and beyond both expectations and what residents felt able to cope with. Particular concerns expressed included the design changes with the highway being moved closer to some properties or built above some properties, choice of chip seal rather than a low noise asphalt and heavy vehicle engine braking. Many residents expressed feelings of being misinformed and/or lied to with promises and expectations that have not been met.
There was no denial of the noise impacts but, with the criteria for noise measuring only set for dwellings within 200m of the road, being indoors only and averaged over 24 hours meant that, unfortunately there were no solutions forthcoming. The Committee has expressed disappointment over the "finger pointing" and the lack of responsibility for actions being taken by Waka Kotahi and the TG project.
A full summary of the meetings is available here
At the meetings, there was a promise from Waka Kotahi that they would send to us the results from their noise monitoring. We were told that this noise monitoring (at the Toomey site, Flights Road and Bradey Road) is not part of the monitoring of consent conditions but was intended to give Waka Kotahi some data around traffic-noise patterns. You can find the results of the noise monitoring here.