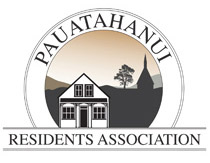 Meeting re SH 58 Safety Improvements 16 November 2022
On 16 November PRA attended a meeting with representatives of Waka Kotahi and Porirua City Council re the SH58 safety upgrade with specific reference to the school bus operations.
Waka Kotahi gave a presentation and PRA also took notes which are here.
Whilst no further meetings are planned at this stage PRA will be having ongoing communications with Waka Kotahi over this project and the impacts it will have on our community.
We welcome any thoughts, comments or questions by email at pauatahanuiresidents@gmail.com