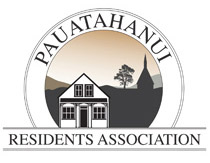 Pauatahanui-Judgeford Structure Plan
Porirua City Council has adopted a Structure Plan and associated action plan for guiding future land use and development in the Pauatahanui-Judgeford area. The main considerations driving the plan for the future of the area in Pauatahanui and Judgeford are the increase in rural lifestyle subdivision and development , the likely effects of Transmission Gully Motorway and the need for more careful management of the surrounding environment of Porirua Harbour.
Original generation time 1.2587 seconds.
Cache Loaded in: 0.0294 seconds.