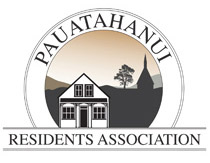 Onsite Wastewater Management
In 2010 Porirua City Council enacted a bylawPCC Bylaws - Part 25 (1) initiating a new system for dealing with onsite wastewater management (septic tanks) within the rural zone. This bylaw required landowners to have their wastewater system inspected by a "suitably qualified authorised person" and to provide PCC with the appropriate documentation on the type of system being used and its maintenance requirements. Information on the requirements is available in a booklet published by PCC - PCC Onsite Wastewater Booklet
The commencement date for licensing was 1 April 2011 and the licensing fee of $90 was waived for the first year. At the time at which the bylaw was proposed there was considerable discussion and concern over how PCC was going to manage this system and PRA was actively involved in attempting to work with PCC to implement a system that would be workable for homeowners.
It was therefore of concern to PRA that, through issues being raised by local residents, it appeared that the Onsite Wastewater Management system was not being effectively managed. PRA therefore wrote to PCC seeking clarification on the process and rules surrounding the onsite wastewater management licensing. A reply was received from PCC and, following a meeting with Council officers, a further update was provided in April 2015. PRA is continuing to monitor this issue and is happy to receive further information/concerns regarding this matter.
Original generation time 1.2798 seconds.
Cache Loaded in: 0.0132 seconds.