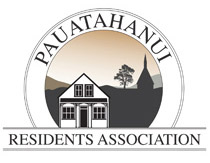 Community Issues
Village Planning
Each year PRA applies to the Council for funds towards projects within the Pauatahanui area. The projects that PRA chooses are based on the outcomes of the community consultation from 2016-17.
The Village Plan identifies the community's vision for Pauatahanui Village and surrounding rural areas for the next few years. In November 2016 the PRA committee held a community meeting asking the question "Tell us what we can do to make Pauatahanui and surrounds an even greater place to live and visit." We collated the responses and then asked for these to be rated using our survey to enable us to prioritise them into our updated Village Plan, helping to inform the projects, initiatives and advocacy that PRA will undertake over the coming years.
Pauatahanui is one of eleven "villages" involved in Porirua City Council's Village Planning Programme. The programme has been set up by the Council as a partnership between the Council and the community. The first Village Plan for Pauatahanui was developed following a process of community consultation, led by the PRA. It lays out the community's goals and aspirations, aimed at improving and developing the local neighbourhood. The plan provides a framework for planning and decision-making on matters concerning the development and maintenance of the village and is regularly reviewed by the PRA, with progress updates available on the Porirua City Council's website.
Local Roading Maintenance
Concern over the maintenance of our local roads is an issue frequently raised with the PRA. We continue to bring the concerns to PCC on a regular basis. The 14-15 November 2016 earthquake and flooding again highlighted the concerns - raising new issues and reinforcing the need to address the existing issues. If you have a specific road concern, the first action is to call PCC at (04) 237-5089 or email enquiries@poriruacity.govt.nz . You can also do this through the Antenno App. If you would also like to bring this to the attention of PRA then please email us
District Plan Review
Porirua City Council has reviewed the District Plan which included new policies of direct relevance to the Pauatahanui community. Submissions on the Proposed Plan closed in November 2020.
For more information click here or visit the Porirua City Council website
Transmission Gully
The work associated with Transmission Gully is now becoming more visible. Drawings can be found of the Concept Area SH 58 and TG-SH58 Concept Area - Image with legend.

More information on the project can be found on the Transmission Gully website including further images associated with the proposed route.
State Highway 58 Upgrade
NZTA is planning significant changes and upgrades to State Highway 58 to coincide with the Transmission Gully project.
Further information is available on the NZTA website or in the SH58 brochure.