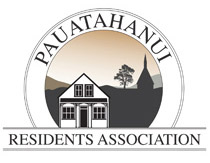 Committee
The Pāuatahanui Resident's Association (PRA) has a Management Committee which meets on a monthly basis. Minutes from these meetings are circulated to financial members of the PRA, placed on this website and are also available through the Porirua City Council website.
Members of the Management Committee are:
Chairperson: Ken McAdam
Secretary: Diane Strugnell
Treasurer: Joanne Cross
Committee members
Anna Dellow
Laurie Watkins
Micky Reilly

Richard Bourne
Stephanie Manning
Your contributions are what make the PRA relevant so we are keen to hear your views on
• Any points of interest or specific concerns relevant to Pāuatahanui
• Anything happening in the greater Wellington area which may affect Pāuatahanui
• What you think we should (or should not) be doing

It is most helpful if you email or write to us. We always give matters put to us in this way our full attention and will do our best to keep in touch with you. Contact us here.