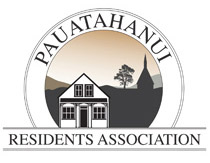 Porirua City Council's District Plan proposals will change the face of Pauatahanui......
The Proposed District Plan has now been formally notified and is open for submissions until Friday 20 November.
The current District Plan has been in place since the late 1990s but there have been many changes in Pauatahanui since then. The draft of the new proposed District Plan has just been released and potentially will bring further changes.
To see what is proposed you can view the ePlan online at the Porirua City Council website.
To help you navigate the ePlan there is a helpful video and PRA has also put together a Quick Guide to navigating the Proposed District Plan
Specific to Pauatahanui is the creation of 3 new rural zones - the General Rural Zone, Rural Lifestyle Zone and Settlement Zone (encompassing the Village).
The objectives, policies and rules for each of these zones can be found under PART 3 AREA SPECIFIC MATTERS / RURAL ZONE
The allotment size criteria for each of these zones can be viewed under PART 2 DISTRICT WIDE MATTERS / SUBDIVISION and then scrolling down to SUB-S1.
The accompanying map provides information on specific zones, down to an individual property level, as well as the ability to turn layers on and off that identify features such as historic sites, significant natural areas and natural hazard zones.
The plan and feedback are designed to be online although sections of the plan can be printed as a pdf.
If you would like more information you can contact the District Planning Team at Porirua City Council dpreview@pcc.govt.nz or phone 04-237 5089
The Pauatahanui Residents Association is also happy to assist so contact us on pauatahanuiresidents@gmail.com
Original generation time 1.7271 seconds.
Cache Loaded in: 0.0005 seconds.