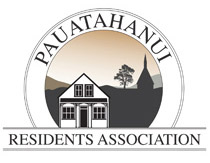 Power Outages
Wellington Electricity field crews will be completing work on the electricity network in our area over the next few months. The work is aimed at improving the reliability of your power supply and is part of a wider programme that in recent years has involved other power lines across Pāuatahanui, Paekākāriki Hill and Judgeford.
Specific information relevant to Pāuatahanui can be found on their website
They have provided the following information:-
"Power outages in your area can be caused by vegetation (trees touching or damaging power lines), cars or other objects hitting power poles and lines, or damage to our equipment caused by worsening weather conditions and normal wear and tear. With around 30% of these outages being caused by trees, it's why we regularly patrol the lines across the Wellington region and notify property owners when they have trees at risk of touching our electricity lines. It's the single biggest opportunity that you and your community have to help improve the reliability of the power supply. More information on how to do this safely is available on our website.
In the meantime, our improvement plans include replacing, fixing, inspecting, and maintaining the poles, wires and other equipment which are part of the electricity network in your area. Some of the work has already begun and you may receive (or have received already) notices from our crews on any number of the following topics:
Requesting access to your land so we can inspect, maintain or replace equipment.
Notification that your trees may be too close to power lines and need to be cut or trimmed.
Advice that traffic management in the area may lead to temporary road closures or restricted access.
Notice of power outages required in the near future so that our crews can safely perform their work.
Please be assured that we will be doing our best to minimise any impacts to you while we complete this work. For more information on the work that we're completing in your area, head to our website at welectricity.co.nz/improvements. We'll be keeping this page updated as the work progresses.
We appreciate your patience and understanding. Please do not hesitate to reach out to us directly at majorprojects@welectricity.co.nz if you have any questions or concerns."
Note: Information on Wellington Electricity outages are available on the Wellington Electricity App.
Information on Planned outages is available on their website