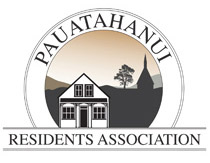 Septic Tanks
Septic tanks are referred to by Council as On-Site Wastewater Systems and are subject to PCC bylaws. All septic tanks must be licensed and be subject to regular maintenance checks.
In response to a request from the Pauatahanui Residents Association, PCC officers recently provided an update in response to queries about the licensing and maintenance requirements.
An ON-SITE WASTEWATER SYSTEM is defined as "Any system, which is domestic, commercial, private or public, that holds or /and treats or/and disposes of wastewater generated from activity on any property that is not connected to Council's reticulated services. This includes wastewater holding tanks and on-site wastewater treatment and application systems.
Porirua City Council website has some useful information on Onsite Wastewater Systems including a booklet titled "The Story of Your Septic Tank"
Original generation time 2.4983 seconds.
Cache Loaded in: 0.0515 seconds.