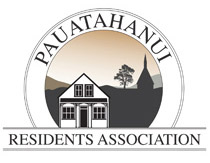 News
Pauatahanui Residents Association
A joint venture between Plimmerton Rotary Club, Pauatahanui Lighthouse Cinema and Wellington Free Ambulance has led to an automated external defibrillator (AED) being located in the village.
The Rotary Club of Plimmerton donated the equipment and the lock box (valued at approximately $2500), passing ownership of the unit to the Pauatahanui Residents Association. The Lighthouse Cinema has donated the site so that the defibrillator is instantly available for emergencies.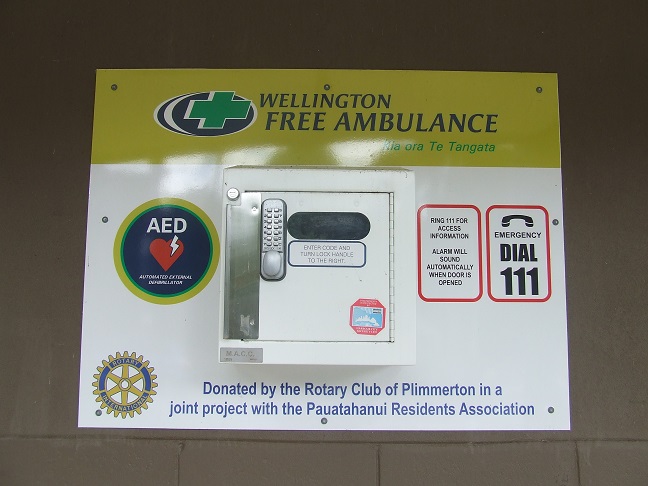 The defibrillator is positioned on the exterior wall of the Lighthouse Cinema, under the covered walkway. It is in a locked box with a key pad. When needed, a key can be obtained from the staff at the Lighthouse Cinema or the code for the key pad can be obtained from emergency services by phoning 111.
The Lighthouse Cinema agreed to cover any ongoing costs and maintenance in cooperation with Wellington Free Ambulance.
A defibrillator is an emergency resuscitation tool that provides a shock to the heart in the event of a person suffering a cardiac arrest. Rapid access to defibrillation has been a proven tool for the survival of heart attack victims. An automated external defibrillator (AED), such as the one located in Pauatahanui, is designed to be easy to operate, with automated 'talking' instructions to help the user. Although it is easy to operate, emergency services will also provide step-by-step instructions over the phone if an emergency arises and there are no trained personnel available.
Other defibrillators, donated by Porirua Sundown Rotary in a joint venture with Wellington Free Ambulance, are located at both the Pauatahanui and Judgeford golf courses.