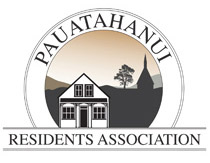 Transmission Gully Motorway Impacts
The Pāuatahanui Residents Association has become aware that a number of residents are experiencing higher than expected noise levels from the new motorway.
In order to better understand the extent of the issues we have set up a survey through SurveyMonkey which you can find here
We are hoping that this survey will gather specific information around the type and frequency of noise people are experiencing e.g. what it sounds like. whether it's at particular times or in particular weather conditions etc. We would also like to know if there are other impacts that were either unexpected and/or worse than expected.
We will coordinate the information received and provide a summary of the issues raised and their extent. We intend to then engage with Waka Kotahi (NZTA) and Porirua City Council to share our findings and look at next steps if necessary.
Please note, the individual results of the survey will remain confidential to Pāuatahanui Residents Association Committee.
If you have any questions regarding this survey, please email us Pauatahanuiresidents@gmail.com