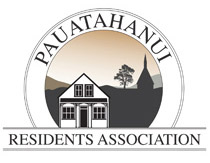 PRA Membership
Membership of the Pauatahanui Residents Association is open to residents of the greater Pauatahanui area, including Grays Road, Paekakariki Hill Road, Bradey Road, Belmont Road, Flightys Road, Murphys Road, Mulhern Road, Moonshine Road, Harris Road and SH 58.
If you wish to join please complete the Membership form 2019-20
The yearly subscription is $20 per household for the year from 1 April - 31 March.
Payment can be made by direct credit to the PRA bank account 06-0582-0096750-00
or by cheque, posted to The Treasurer, Pauatahanui Residents Association, R.D.1, Porirua 5381
&nbsp
Original generation time 2.0354 seconds.