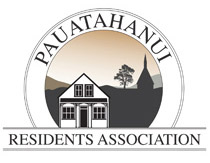 Locally-Owned Businesses
PRA is proud to support locally-owned businesses including
Business Services, Insurance Advisers, Property Management, Skin & Beauty Therapy
Business Services
Cross and Co Accountants
Small and Medium Business financial reporting and taxation compliance
Address: 6 Parumoana Street, Porirua 5022
Phone: (04) 237 5244
Email: crossandco@xtra.co.nz
Insurance
Parka Insurances
It's too easy to say 'she'll be right' in life. We help you plan for any eventuality, and make choices that will protect you and your family. It is good to know you are covered 'Just in Case'.
Contact person/s: Lance & Amadee Parker-Wadham
Phone: Lance 021 439 413 or Amadee 027 573 9136
Email: info@parka.co.nz
Website: https://www.facebook.com/parkainsurances
Property Management
Kearnwood Realties Limited
I manage all aspects of commercial properties from leasing, maintenance, rent negotiations
Contact person: Ian Kearney
Phone: (04) 237 0903 or 027 4431 031
Address: 367b Paekakariki Hill Road, RD1, Porirua 5381
Email: kearnwood@gmail.com
Skin & Beauty Therapy
Lavender Spa & Skin Clinic
Lavender Spa & Skin Clinic is a boutique salon housed in the historic Taylor Stace Cottage. Built in 1847, the cottage has a warm and cosy ambience offering; double treatment room (for you to enjoy time with friends) and a single treatment room, plus a skin analysis station, nail station and a welcoming reception lounge.
Phone: (04) 237 9115
Address: Taylor Stace Cottage, 470 Paremata Road, Pauatahanui
Email:contactus@lavenderspa.nz
Website: www.lavenderspa.nz