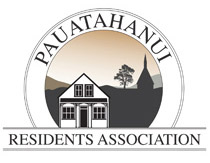 Businesses
Note: Other local services can often be found on the local Facebook pages - Pauatahanui Neighbourhood Group https://www.facebook.com/groups/pauavegas and Pauatahanui Community Page https://www.facebook.com/groups/1658409987638607 Using the Search feature will turn up information and recommendations posted by other members of the Pãuatahanui community.
Rural supplies:
* Living Rural, 15 Paekakariki Hill Road, Pauatahanui
* Farmlands Otaki, 7 Dunstan Lane, Otaki - provide a fortnightly delivery service to account customers
* Hardware suppliers Bunnings and Mitre 10 for fencing materials, water line parts and fittings

Fencers
Hay
Homekill/ butcher
* Magpies Homekill
https://elitegamehomekillprocessor.wpcomstaging.com/
https://www.facebook.com/Magpieshomekillservice/
Lifestyle Block maintenance
Livestock carriers
* Wellington Livestock
Steve 027 602 4662
Pumps
Septic tanks
Shearing
* EwesMe Lifestyle Block Shearing
Simon 027 254 5000
Also includes drenching, dagging, footrot treatment
Vets
Weed Control
Nurseries
* Leacroft Nursery 169 Paekakariki Hill Road
* Porirua City Council Nursery 106 Sievers Grove, Porirua
Plants, grown locally on site from locally sourced seed and cuttings, can be purchased at wholesale cost.
The nursery is open to the public Monday to Friday between 12.30pm and 3.30pm.